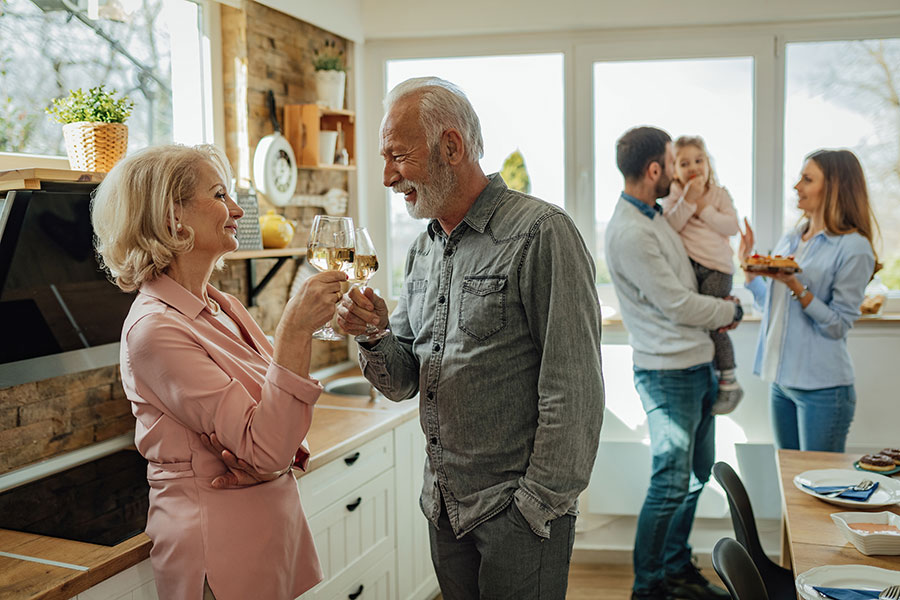 The holiday season is upon us, and that means gatherings, laughter, and the joy of hosting friends and family. Sometimes, those moments happen spontaneously. Whether it's a planned gathering or an unexpected visit, getting your house guest-ready in under an hour can feel daunting. Fear not! With a strategic approach and a dash of creativity, you can transform your space into a welcoming haven for your guests in under an hour. Here are five easy steps to get your house guest-ready and leave a lasting impression.
Declutter and Organize (15 minutes):
The first step to a guest-ready home is to clear the clutter. Grab a laundry basket or a large bin and swiftly move through each room, gathering misplaced items. Focus on the main living areas and guest spaces like the living room, bathroom, and guest bedroom. Tuck away shoes, coats, and any lingering personal items into closets or under the bed. This simple act instantly creates an organized and inviting atmosphere.
Quick Clean (20 minutes):
Now that the clutter is under control, it's time for a speed clean. Focus on high-traffic areas and surfaces. Wipe down countertops, tables, and kitchen appliances. Give the bathroom a quick once-over, replacing used towels with fresh ones and making sure the essentials like hand soap are stocked. A quick vacuum or sweep of the floors will make a significant difference in the overall tidiness of your home.
Ambiance with Lighting (10 minutes):
The right lighting can set the mood and create a warm, welcoming atmosphere. In each room, ensure that you have enough light to create a bright and inviting space. Open curtains or blinds to let in natural light during the day, and strategically place lamps or candles for a cozy ambiance in the evening. Consider using warm-toned light bulbs to add a touch of sophistication.
Festive Touches (10 minutes):
Inject a bit of holiday spirit into your home with minimal effort. Grab a few festive throw pillows and blankets to adorn your living room and guest areas. A scented candle with seasonal fragrances like cinnamon or pine can instantly make your space feel more inviting. If you have a little more time, a small bowl of holiday-themed snacks or a tray of hot beverages can add an extra special touch for your guests to enjoy.
Personal Touches (5 minutes):
Finally, add a personal touch to make your guests feel truly welcome. Place a few fresh flowers in a vase, set out a stack of magazines, or arrange some family photos in the guest bedroom. These small touches go a long way in creating a comfortable and inviting space that your guests will appreciate.
In under an hour, you've transformed your home into a haven for guests, ready to celebrate the holiday season. With a clear and organized space, a touch of holiday cheer, and a warm ambiance, you'll make your guests feel right at home, creating lasting memories for the season. So, take a deep breath, follow these simple steps, and get ready to welcome your guests with open arms and a festive spirit!
Questions? Contact Michael Bogar Today!