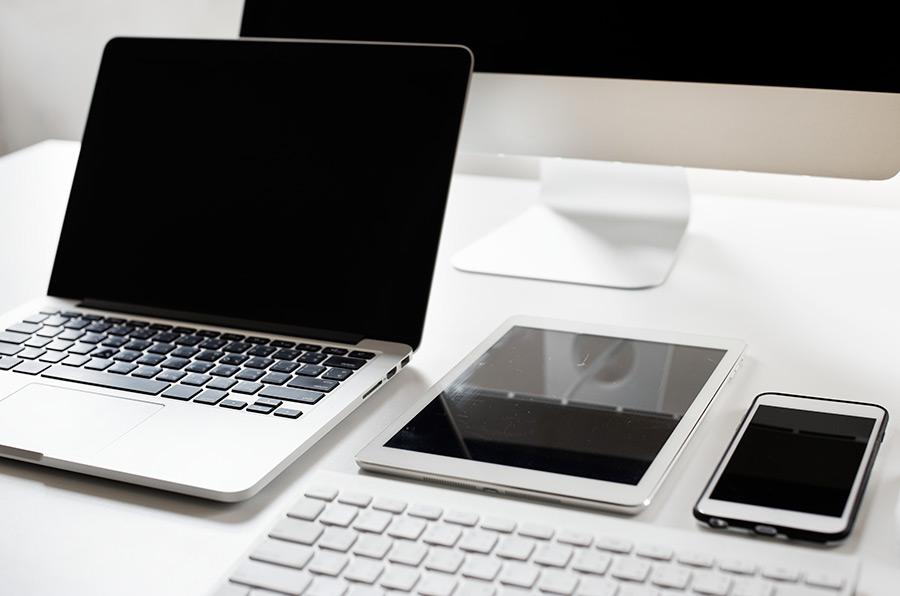 Home electronics and electrical devices can get dirty sooner than you may expect. Dust can quickly gather on televisions and other screens and surfaces, while fingers can leave oils, bacteria and smudges on keyboards, remote controls, smartphones and more. It's important to keep home electronics clean, especially during cold and flu season. It's easy to learn how to clean home electronics and ensure that your devices look better and last longer.
Computer and Laptop Surfaces
Even though you don't touch your computer or laptop screen as often as your cell phone, they are still susceptible to collecting fingerprints and dust. To clean your monitors, turn them off, then add some dish soap to warm water. To remove any lingering drops of moisture and eliminate streaks, wipe down the screens with a microfiber cloth dipped in the mix and squeezed out the excess water. Rinse the cloth with clean water and wipe down again.
Tablets and Cell Phones
Start disinfecting your cellular device daily. The fact that we touch our phones and even put our phones to our faces makes it easy to spread bacteria. Every day, phones are placed on many different surfaces, making it easy for bacteria to spread. You should sanitize your phone and case on a daily basis in order to prevent germs from spreading.
Routers and Modems
Things that are communal in your home are most likely germ covered. Modems and routers are often tucked away in a corner and are often coated with dust and pet hair, and we don't even think about them until they stop working. Those that live on the floor are often covered with pet hair and dust. The vents on these boxes help release the heat generated by them, just as they do on computer towers. To keep your router or modem working properly, dust it regularly and wipe it down with a dry microfiber cloth at least once a month.
Keyboards and Mice
Due to the frequency with which this gear is touched, it is important to clean it regularly to prevent germs from spreading. To clean the keyboard, disconnect it from the power source first. The dust and debris between the keys should be cleaned with compressed air. To clean the keys, lightly dab rubbing alcohol onto a cotton swab, and move the cotton swab in a circular motion, before drying them off with a microfiber cloth. You should clean these touchpoints at least once a week. If you are ill, you should clean them every time you use them.
Remember to check the manufacturer's instructions before cleaning electronics in your house to make sure that you don't damage them. Cleaning hack:Turn off any of your electronics before cleaning them. It's easier to see dirt and smudges when the screen is off, and you'll be unlikely to push any buttons by accident.
Questions? Contact Michael Bogar Today!