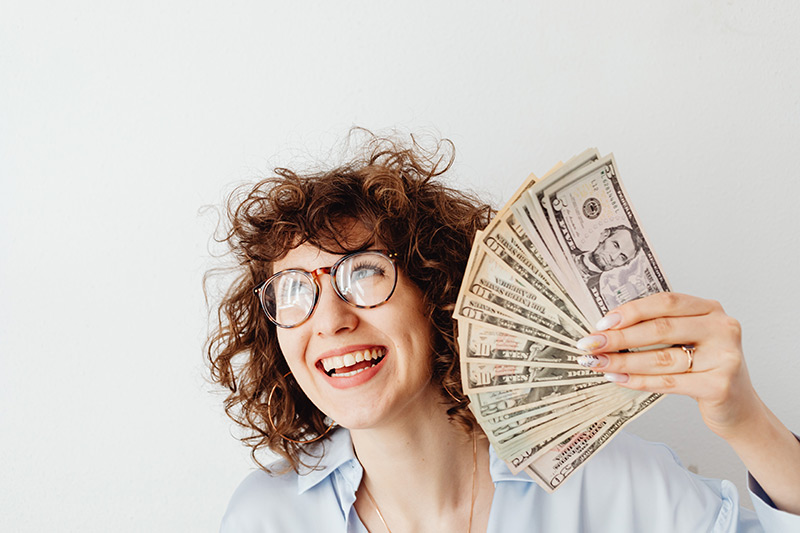 Seems like everyone is finding a way to make some extra cash these days. An easy one for anyone to start with is selling things taking up space in your house. There are many ways that you can get cash for your unwanted stuff but a good old-fashioned yard sale is still the best way. Here are 6 tips to make your next yard sale more profitable.
Sell Everything You Can
You can sell more than just furniture and clothes at a yard sale. Believe it or not things like leftover craft supplies, spare auto parts, tools and even opened lotions and perfumes get snatched up quickly. Books and magazines, kids' toys, and sports equipment are good sellers too. Remember, one person's trash is another person's treasure.
Use A Little Elbow Grease
Customers will rarely find items that are brand new; therefore, make them look like they are brand new. Once you have chosen what you want to sell, take a few minutes to clean those items. The more polished your items look, the more you will sell. Don't put anything out for sale that you would not purchase yourself.
Make It Easy To Shop
Arrange items in a logical order to make shopping easier for your customers. Clothing, shoes and accessories together in one area. Books, magazines, DVDs and CDs in another, tools and DIY supplies in another, and so on. Yard sale fans love the thrill of the hunt, but you can make their search easier by creating common-sense groupings of similar products.
Price Items Reasonably
Determining the prices for items can be challenging. If the price is too high, you'll lose more customers. If the price is too low, you will lose the chance for professional deal seekers to counter. While there's no set rule for pricing, think about what you realistically would be willing to pay for the same item in its current condition. Make sure that the prices of items are displayed. You can also price identical items together; create big, readable signs with the prices for every similar item.
Entice Buyers With Free Items
People will always run over to an item that is labeled "FREE!". For instance: items like old earbuds or headphones, chargers for phones and tablets, worn out jewelry, or broken items that someone can easily fix. This is a smart way to lure them into browsing your sale, possibly finding something to buy while they are there.
Questions? Contact Michael Bogar Today!